Estádio da Luz
A stadium. A club.
A feeling of life.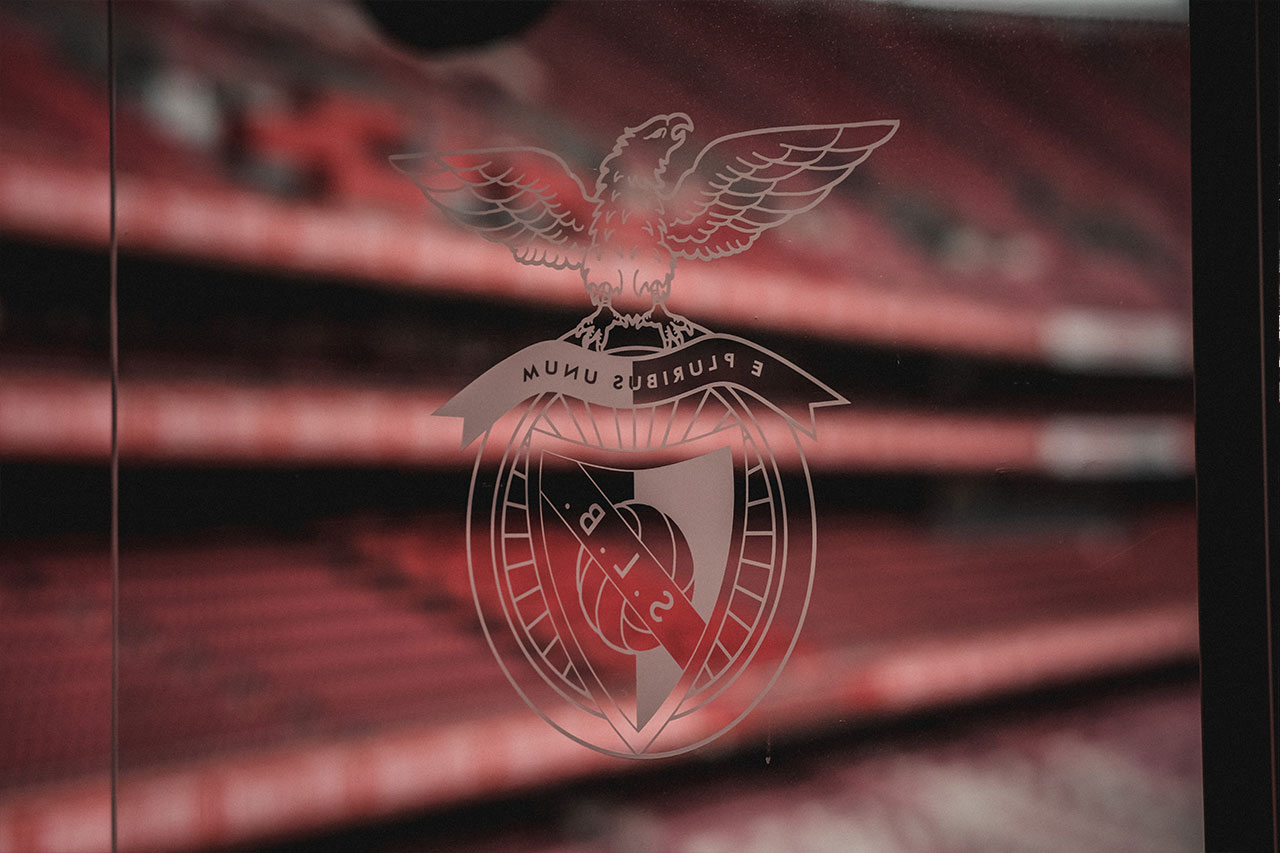 The club
The name alone brings a sparkle to the eyes of football fans in their millions world-wide: Sport Lisboa e Benfica. Or, in short, Benfica. Or also: the eagle. Benfica belongs to Lisbon as wine and fish belong to Portugal, its history and histories are an integral part of its fans' lives, its home – the Estádio da Luz – the beating heart of the city. The Benfica colours and the Benfica crest are everywhere, are a living legend and a history truly lived.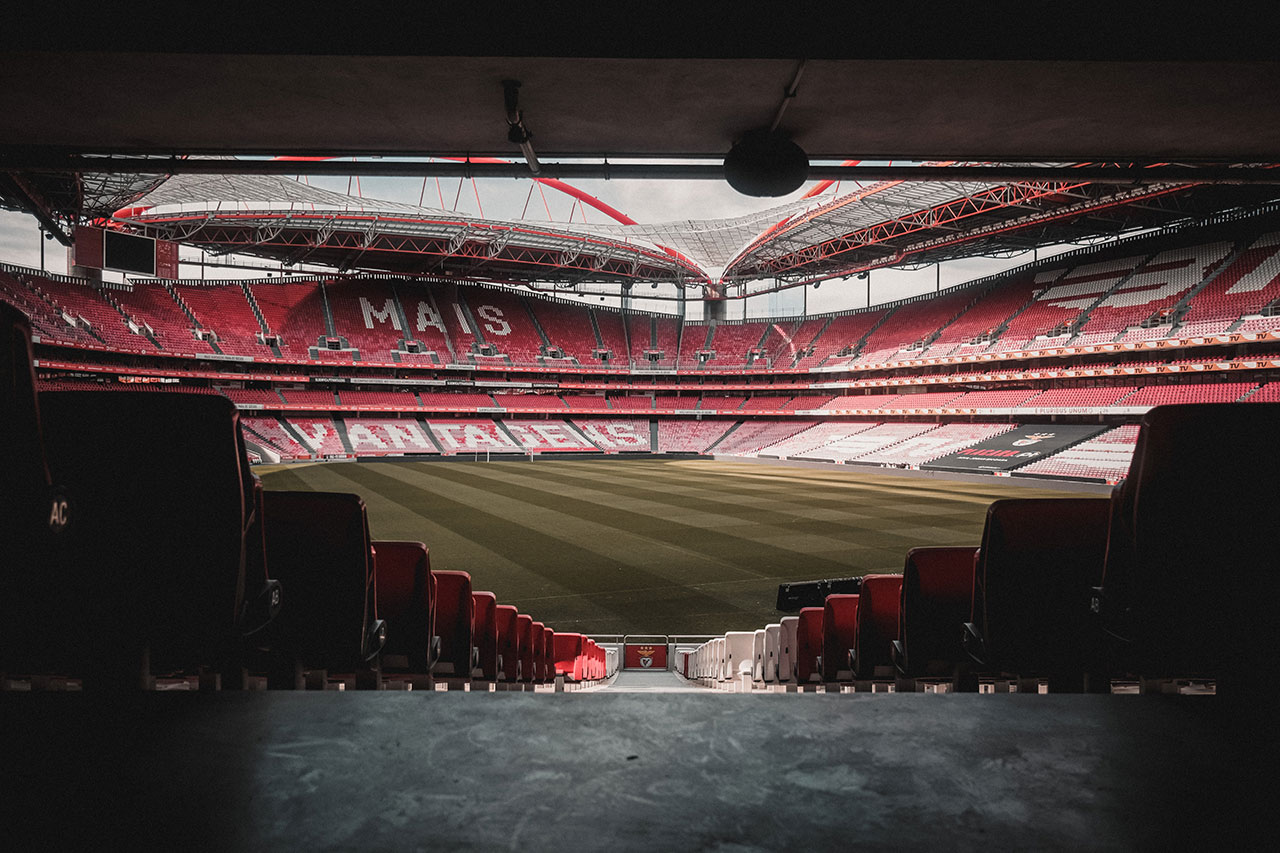 The stadium
The "light" of the city – it shines particularly bright in the "Stadium of Light", in the Estádio da Luz. And we don't just mean the floodlights which illuminate the great stage at night on which the sporting battles are fought, won, and sometimes lost, too. It is a magical place of stunning architecture, redolent of a glorious past and a hopeful future. The stadium alone is an event – and when SL Benfica are playing it becomes an experience.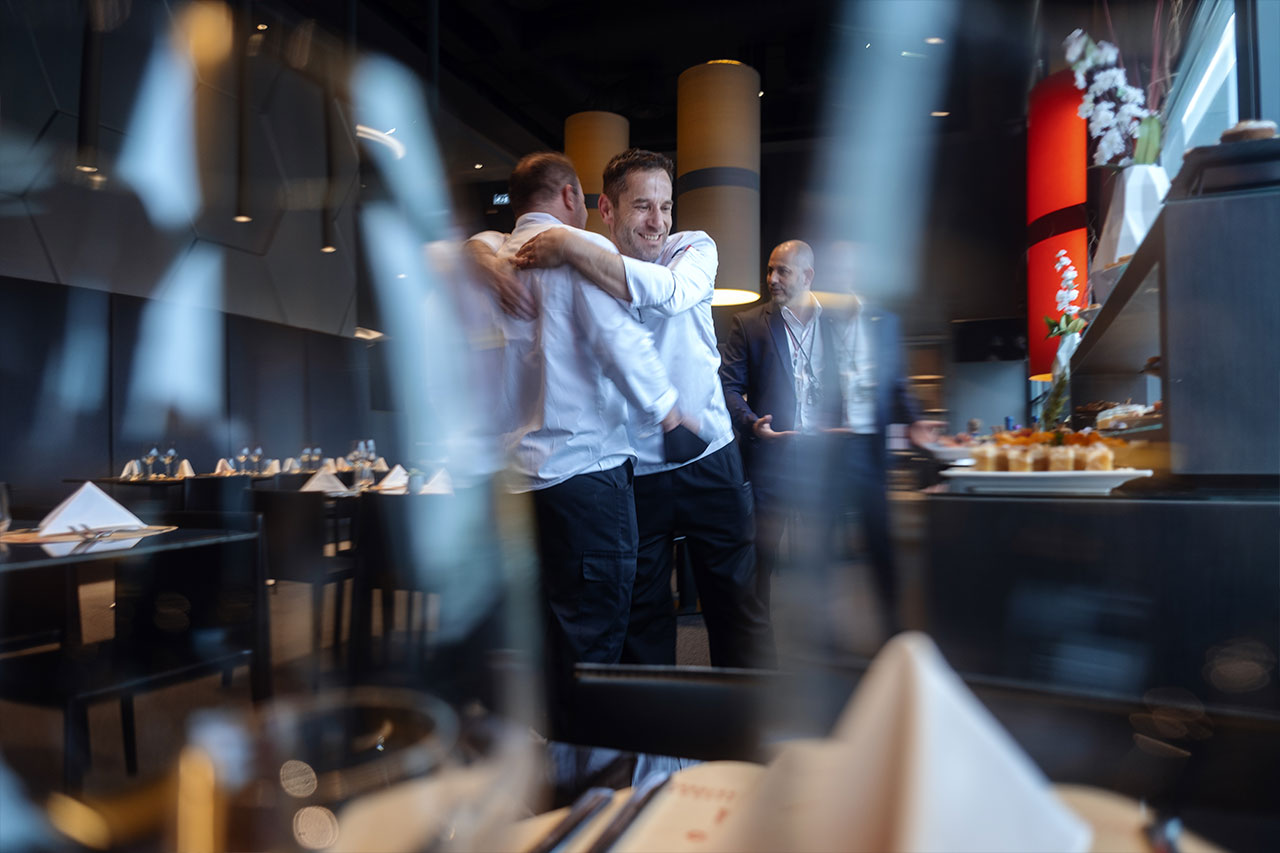 Our promise
To re-think event catering, consciously, sustainably and in a contemporary style – that is our vision. To see football as culture and a linking element, and to make fans out of our guests, too, at least a little bit – that is our aim.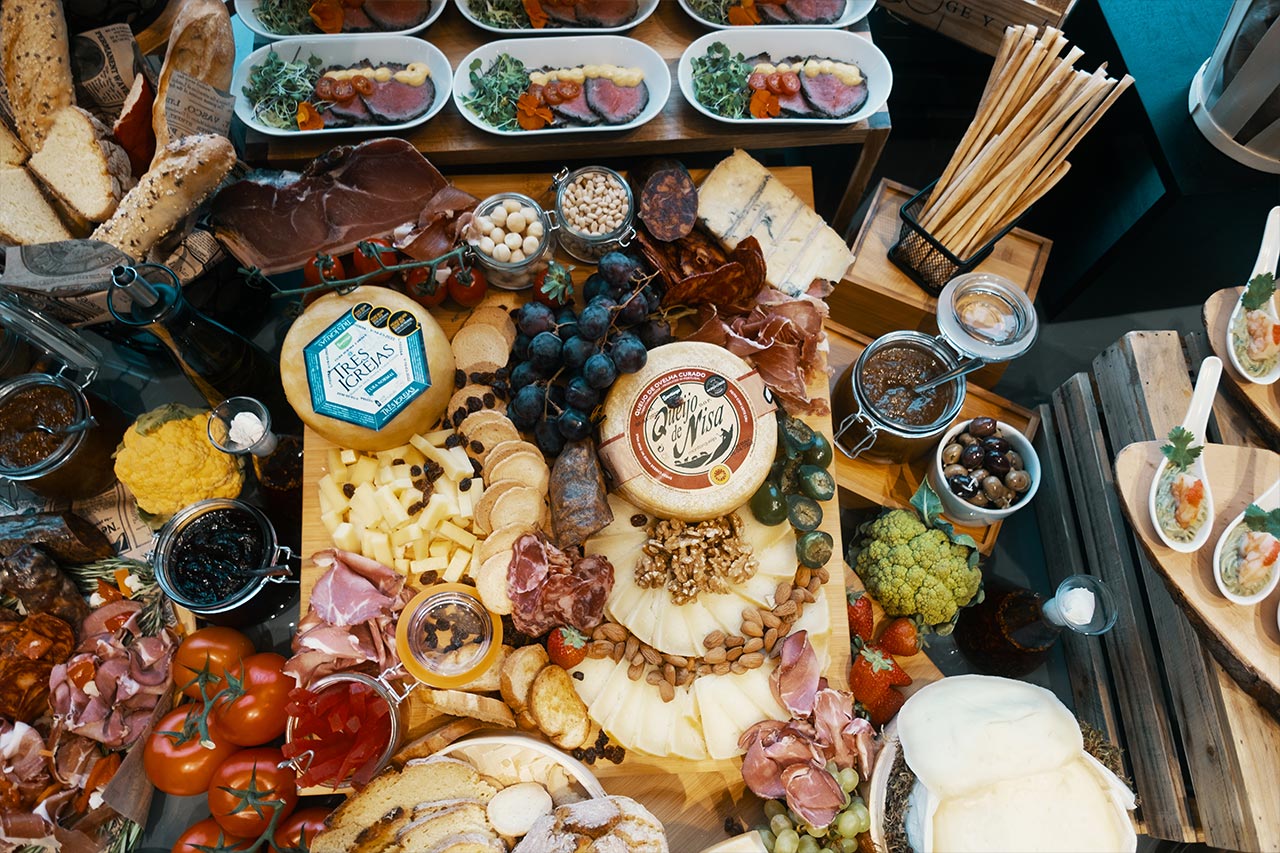 Our commitment
Our service reflects the requirement of the whole region, with all its people, values, histories and designs for living. With Supreme Sports Hospitality we are bringing stadium catering to a new level. We delight our guests with a high product quality, optimised processes and a friendly service. A cordial welcome!